Services
/ For Students /
George and Charlotte Draper Information & Media Hub
George and Charlotte Draper Information & Media Hub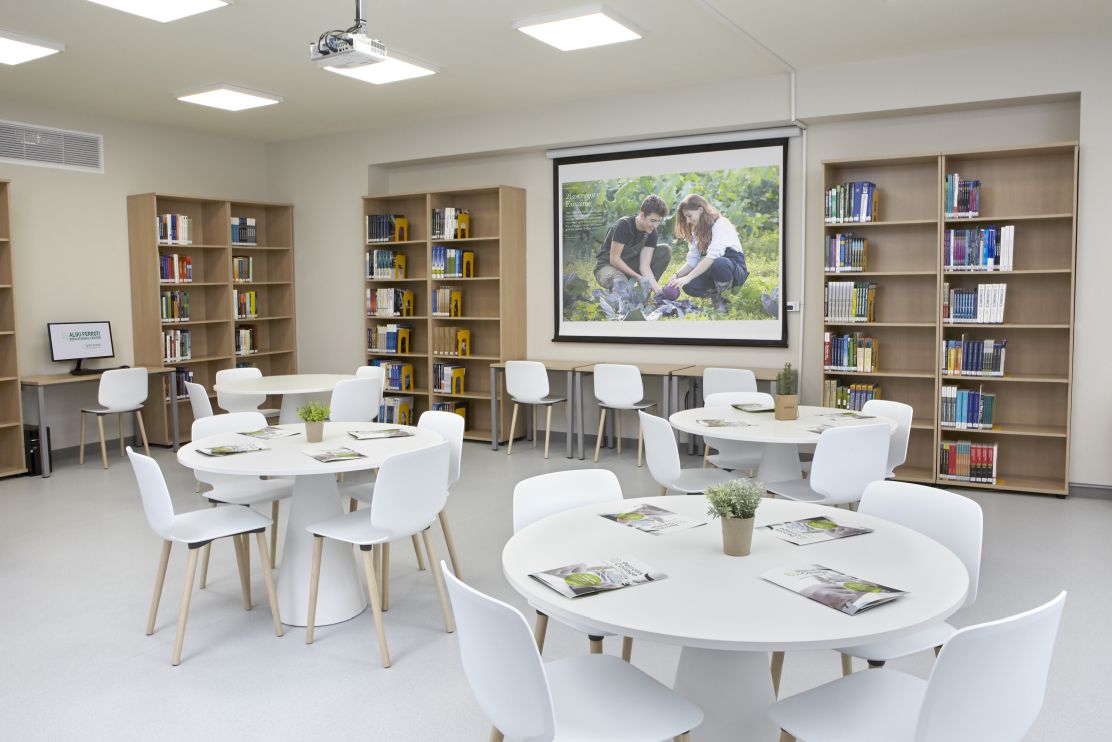 The "George and Charlotte Draper" Information and Media Hub (or the Hub) is the Central Library's satellite service, located at the "Aliki Perroti Educational Center" basement, right next to the Administrative offices.
At the Hub you can find:
The Required readings for the Bachelor's program;
The Required and Recommended readings for the Master's program;
Magazines & Journals related to your subjects;
5 Desktop computers;
1 Laptop (for use only inside the Hub's premises);
Round Tables to study or have group meetings;
Free Wi-Fi;
Photocopy Machine.
Check out the Hub's Opening Hours and your Borrowing privileges.